Every company has different needs, ideas and budgets. Some companies have already tried different digital marketing methods and learned a few things about how their target demographic and audience interacts with their ads. Here at Digital Techs, LLC as a small company ourselves and having helped plenty of small to medium sized businesses we understand how sacred a very limited marketing budget can be and we strive to spend every dollar as if it's our own.
Email Marketing
This is one of the best methods to connect with your audience on a regular basis. Along with SEO, email marketing campaigns in both the nurture sense and the promotion sense have the highest conversion and revenue attribution of any other channel. We can help develop your email marketing campaigns and cadence to consistently send the messaging that works for your business. Whether that is weekly newsletters with updates and information, product awareness campaigns, product launches, promotions or more. The options are just about endless. We use data to ensure we are optimizing send times, subject lines, and email content itself. This helps ensure you get the best click-through-rates and conversions.
PPC
Running ads on Google is a great way to increase exposure to thousands or even millions of people. This all depends on your keywords and budget of course. We help determine what those keywords should be in your ads, and develop creative and unique ads that target the right people and helps get the most clicks and conversions for your dollars spent. We have helped clients get e-commerce traffic as well as landing page traffic that was focusing on lead generation. Reach out to us if you are wanting to start running some ads to take your business to the next level with quality search engine PPC ads.
Social Media
The social media marketing is a whole different animal and continues to develop and change as new platforms come out, existing platforms go away or change themselves. Not every platform is for every business. We have clients that have focused on just one platform based on their budget or target audience. We can strategize with you to determine your posting cadence and content and even help develop the content if necessary. Digital Techs, LLC can create the content that gets the most engagement and increases your brand awareness.
We can also help run social media ads that helps increase your exposure even more and drives additional traffic and conversions to your website. These ads can drive lead generation, giveaway entries, or just e-commerce traffic. The options and combinations are endless as we work with you to determine the best course of action to achieve your goals.
While these are some of the main areas we have helped clients in the past, we also can help your business with affiliate marketing, video generation, logo and banner designs. Over the years we have helped our clients in many different digital marketing areas. We go above and beyond what we contract with our clients to ensure that they are satisfied and they are growing as a business. Reach out to us today to see how we can help your business.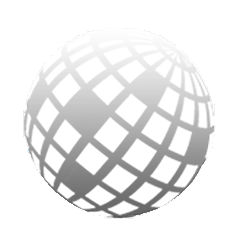 Let's connect and figure out how
Digital Techs can help